HP 02, 363, 177, 801 Printer series Modify to CISS
CISS-02-KIT, HP 02, 363, 177, 801 Printer series M..
Product Code:

CISS-02-KIT

Availability:

In Stock
Tags: CISS-02-KIT
Content
First-time, Easy-to-operate Modify to CISS kits Set
---
Quantity and Name
6x empty ink bottle - 70 cc
6x bottle cap
6x double hole silicone plug
6x PP straw 79 mm
0x acrylic ink bottle holder
2x modified by the package box
6x Ink connector on top of the ink bottle
6x six-tube ink tube - 1.2 m
6x L-type connector - 3.0 mm
2x 3M double-sided tape
6x ink cartridge internal barrier
1x push pin
1x Air concentrated connector on the ink bottle
1x air-bag connector
1x air concentrated bag
1x double-sided tape
1x 3.0 mm hand drill (Φ3.0 x 15mm)
1x syringe 25 cc
1x butterfly type cover
6x end plug
Compatible with
---
---
+
Ink Cartridge Number
HP 02, 177, 363, 801 Ink Cartridges
C8721 - Black
C8771 - Cyan
C8772 - Magenta
C8773 - Yellow
C8774 - Light Cyan
C8775 - Light Magenta
+
Printer Model
HP Photosmart 3110, 3110v, 3110xi;
HP Photosmart 3207, 3210, 3210v, 3210xi, 3213;
HP Photosmart 3310, 3310xi, 3313;
HP Photosmart 7180;
HP Photosmart 8200, 8230, 8238, 8250, 8253;
HP Photosmart C5100, C5140, C5150, C5170, C5173, C5175, C5177, C5180, C5183, C5185, C5188, C5190, C5194;
HP Photosmart C6150, C6180, C6183, C6185, C6188;
HP Photosmart C6240, C6250, C6270, C6275, C6280, C6283, C6285, C6286, C6288;
HP Photosmart C7100, C7150, C7170, C7177, C7180, C7183, C7185, C7186, C7188;
HP Photosmart C7250, C7275, C7280, C7283, C7288;
HP Photosmart C8150, C8180, C8183, C8188;
HP Photosmart D6160;
HP Photosmart D7145, D7155, D7160, D7163, D7168;
HP Photosmart D7245, D7250, D7255, D7260, D7263, D7268, D7280;
HP Photosmart D7345, D7355, D7360, D7363, D7368;
HP Photosmart D7460, D7463;
---
Features
Goods and Designs that you can understand at a Glance
---
Smart Design !
The original design of Active air Management effectively eliminates air inside the nozzle and manages ink.
Our design, after years of practical operation, makes it easy to print documents and photos after you install and use them correctly.
Our design is to use the original ink cartridge - no chip identification problem.
The original cartridge record is always there - there is no risk of being locked.
Active air Management guides are smooth - the ink supply is relatively smooth.
Exhaust air centrally manages emissions - easy control of ink composition.
Effectively reduce printing costs - meet economic and environmental requirements.
The nozzles have 650 * 6 = 3900 nozzles per color.
Print with HP Advanced Photo Paper - Print 4" x 6" photos in just 12 seconds.
Ultra-high-speed printing - up to 3,000 sheets per month.
Active air Management
---
Printer Modification
---
Precautions
The printing status of the printer before the modification needs to be completely normal, and the quality of the photo can be printed.
The modified original ink cartridge must be the ink cartridge in use, and cannot use non-original chips or ink cartridges that have been rejected by the original manufacturer.
The height of the ink bottle placed outside the printer, the highest ink level is at the bottom of the neck of the bottle, so that the bubbles generated by the printer cleaning nozzle will not enter the maintenance air bag.
The ink cartridge is operated according to the steps of the figure. After the assembly is completed, the printing head must be cleaned first. After the printer nozzle is cleaned several times, the printer is completely modified, and you can print it with peace of mind.
The maintenance air bag installed on the side of the printer, when each time the nozzle is cleaned, the air inside the nozzle is introduced into the air bag, and the air bag and the medium manage the humidity; when the air bag is full, please unplug the connection tube. The air can be exhausted by gently pressing the air bag.
Modified Youtube
HP Photosmart 8200, 8230 (Q3476A)
HP Photosmart D7100, D7160 (Q7047A)
HP Photosmart D7200, D7260 (CC975A)
HP Photosmart D7300, D7360 (Q7058A)
HP Photosmart D7400, D7460 (CC247A)
HP Photosmart 3100, 3110 (Q5833A)
HP Photosmart 3300, 3310 (Q5863A)
HP Photosmart C5100, C5180 (Q8220A)
HP Photosmart C6100, C6180 (Q8181A)
HP Photosmart C7100, C7180 (Q8200A)
HP Photosmart C7200, C7280 (CC567A)
HP Photosmart C8100, C8180 (L2526A)
Modification steps and more
---
Patents and Awards
---
CISS System Patents Document
---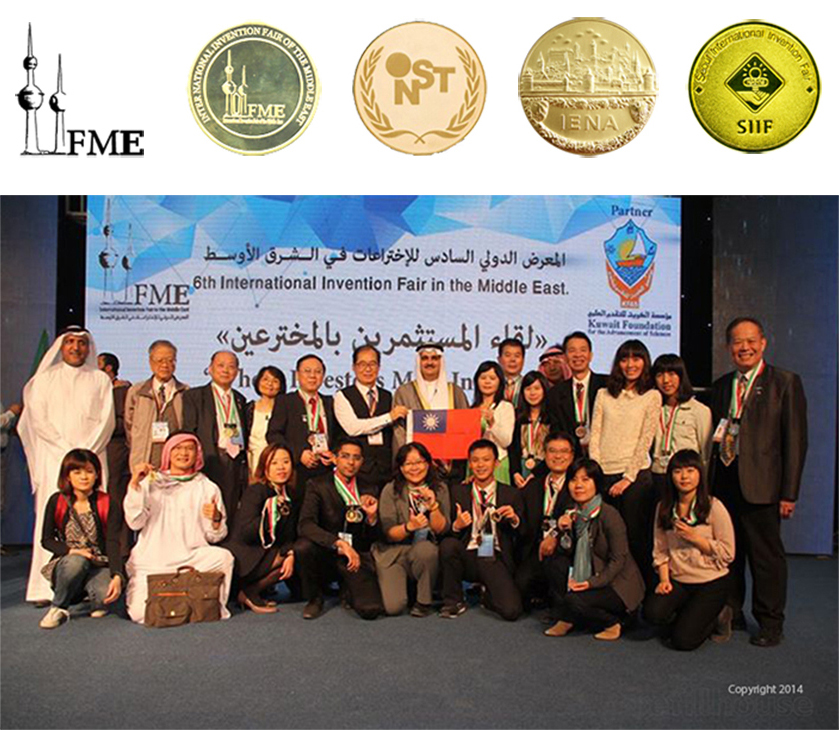 ---
Due to continuous improvement and innovation of products, non-critical product parts may be slightly different from the original picture.
Buyers cannot be used as a return problem and proof. The store has the final interpretation right.
---